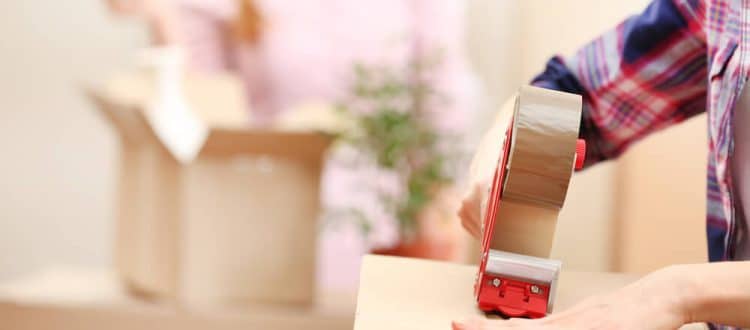 Signs It Is the Right Time to Move
We all get restless from time to time, dreaming of what our home could look and feel like, if only it was slightly different. For many people, this is a sign that it is time to renovate. For others, it is a sign that it is the right time to move.
Below are 11 signs it is the right time to move. We also have some details about making your move easier on yourself and your whole family.
Your Present Home Is Too Small
If you feel like you are living in a cramped space with overflowing closets and stacked storage containers, you need more than a bigger storage unit. The same is true if you are expanding your family and have too few bedrooms. Moving can provide more ample space to grow as a family and keep things organized.
You Don't Like Your Neighborhood
Is your neighborhood noisy, unsafe, or overcrowded? If you do not feel safe walking around outside after sundown or you are tired of hearing sirens all day, every day, it is probably the right time to move.
You Are Tired of Your Commute
Few things can wear you down faster than a long commute to work or school. No one likes getting home after dark or spending hours in traffic. In these circumstances, you can make it easier on yourself by moving closer to your workplace or the children's schools. Having extra at-home hours each week will give you time to do more of the things you love. It also reduces your stress level and can improve your overall well-being.
You Have an Empty Nest
When children grow up and permanently leave home, parents suddenly find themselves with unused space. This space costs a lot to heat and cool. It also takes more effort to clean and maintain. This is why so many empty nesters decide it is the right time to move after kids grow up and leave home.
You Want to Buy a Home
If you are a renter and want to buy a home, it is the right time to move. You will have more disposable income if you are not paying rent to someone else. This is because mortgages generally cost less per square foot than rental rates. Besides, moving into your own home is a big investment in your future. You will become a permanent part of your community and expand your lifestyle in many ways when you own your own home.
You Don't Want to Climb Stairs Anymore
Most of us get to a point where climbing stairs throughout each day becomes a hassle. Maybe you suffer painful joints or aching muscles and the stairs are wearing on your body. Or maybe you just want to spend less time running up and down, when having one floor is so convenient. These are signs it is time to move into a single floor dwelling or split-level with fewer stairs.
Maintaining Your Yard Takes Too Much Effort
Keeping up with yard work is a hassle for many of us. Others see it as an enjoyable experience. If you are part of the "hassle" crowd, it makes no sense to have a home with a large yard. Instead of spending your Saturdays doing outdoor work, it is probably a good time to move. A condo or townhome can offer the lifestyle you really want, one where the gardening is done for you.
Your Costs Are Too High
If you are paying too much for your home each month, whether, on the mortgage or utilities, it is probably a great time to move. The same is true if you cannot afford to maintain your home or keep it looking as great as it should. Moving can mean finding a more manageable mortgage, better energy efficiency, and a home you do not have to work so hard to maintain.
Moving Made Easy
Whether you need to move just down the block or across the United States, Movin' On Movers makes the process more affordable and less stressful. From our location in Apex, North Carolina, we can move your household wherever you need to go. Our most-served communities include:
Raleigh
Holly Springs
Apex
Cary
Morrisville
Durham
Call Movin' On Movers at (919)362–8355 today for a free quote and schedule when it is your time to move.